The Frances & Sachio Semmoto Foundation aims to provide financial assistance to talented students of demonstrated financial need from Asia Pacific nations, who seek to pursue postsecondary education in Japan.
●Length and amount of scholarship: ¥80,000 per month for 1 year
●Number of scholarships available: 7
●Level of study: Undergraduates (sophomores and juniors as of October 1, 2022)
●Eligible countries: Laos, Cambodia, Myanmar, Indonesia, Vietnam, Philippines, Thailand, Malaysia, US
*For more information, please see the application guidelines below.
Apply for a SEMMOTO scholarship
The application guidelines for the year 2022 are as follows.
Applicants may apply for a SEMMOTO Scholarship, although they are receiving scholarships or benefits from other sources.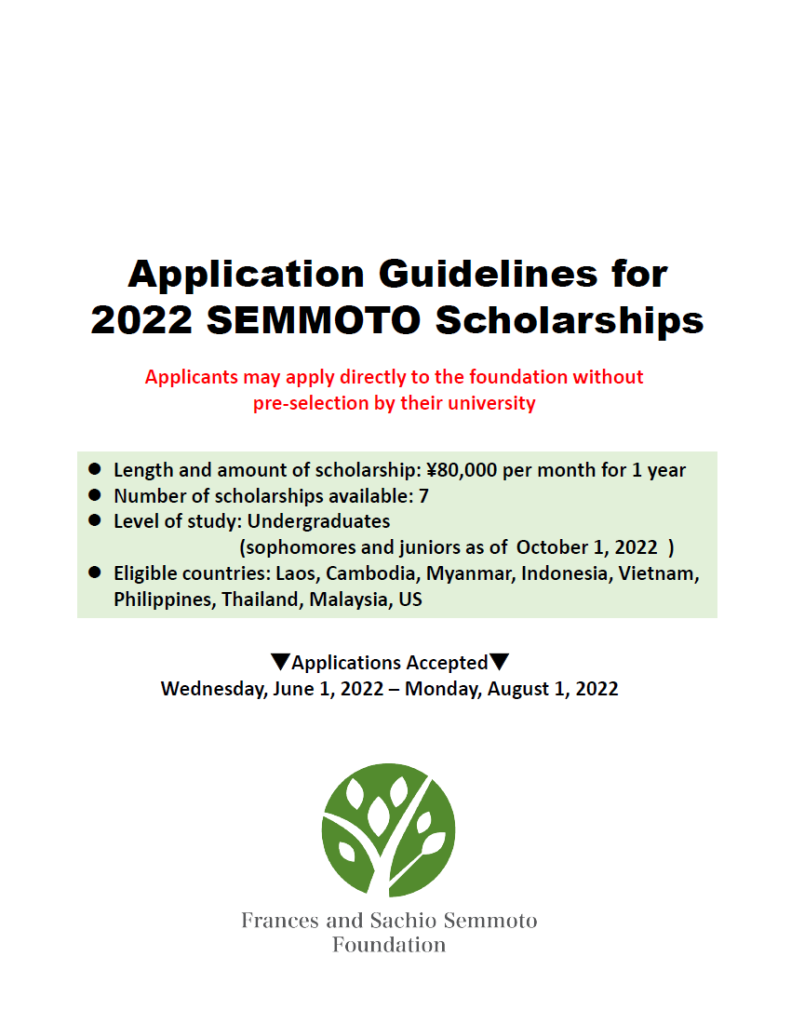 Application Guidelines for 2022 SEMMOTO Scholarships
Download the document required for application.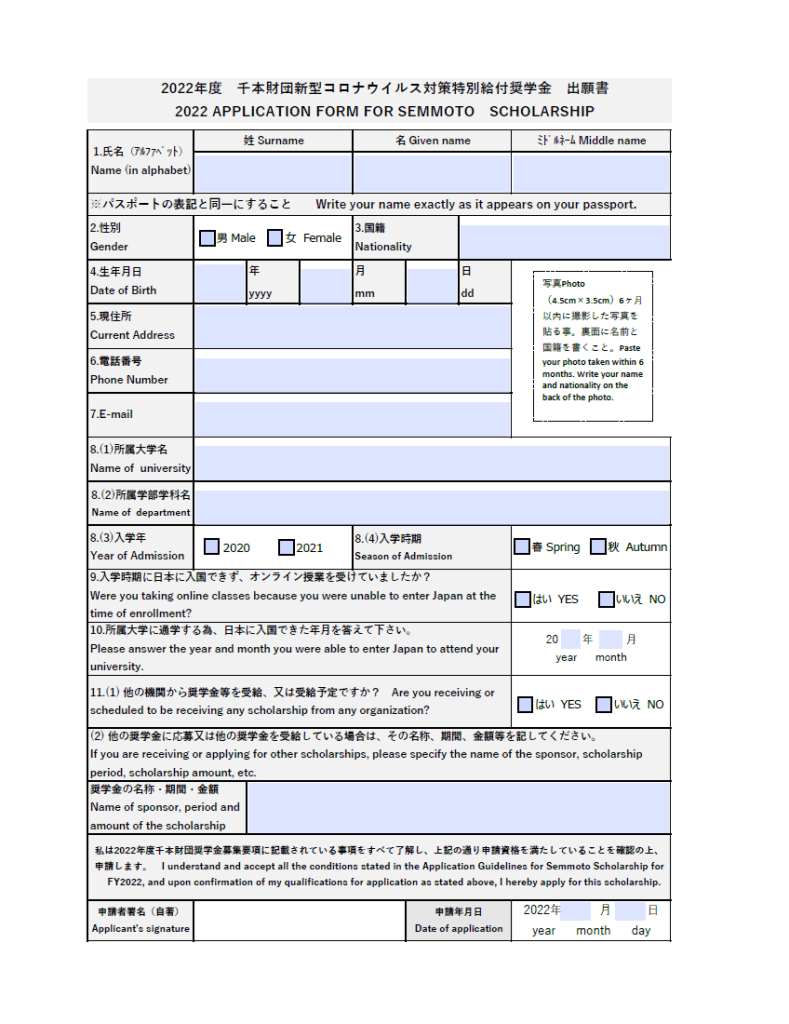 2022 APPLICATION FORM FOR A SEMMOTO SCHOLARSHIP
*This PDF is a fillable form. Please fill out the application form by using your computer except for signature.
How to submit online essay
Please click the button below to access the online essay submission form and submit it by the deadline (23:59 on August 1, 2022).